November 12, 2014 | 1 Comment
It's the most wonderful time of the year! And I'm not just talking about those December holidays. November brings Thanksgiving and family and Black Friday shopping (if you're into that — and perhaps you should be *cough*) and snow and hot chocolate and togetherness and more chocolate…
But the best thing about this time of year is spending it with family and friends. Holiday parties abound and, as you pack and plan, one thing you'll want to consider is a hostess gift. If you've ever been a host or hostess, you know exactly how much work goes into having guests — cleaning, cooking, decorating, perhaps even silly party games. Showing your appreciation for their efforts is a must.
So here are seven great hostess gifts from small, indie businesses that will guarantee you're invited back next year:
1. Give a unique set of cards to your host or hostess to help them stay in touch with family and friends. And when you get a set of cards from us, they already come tied with a bow for gift-giving.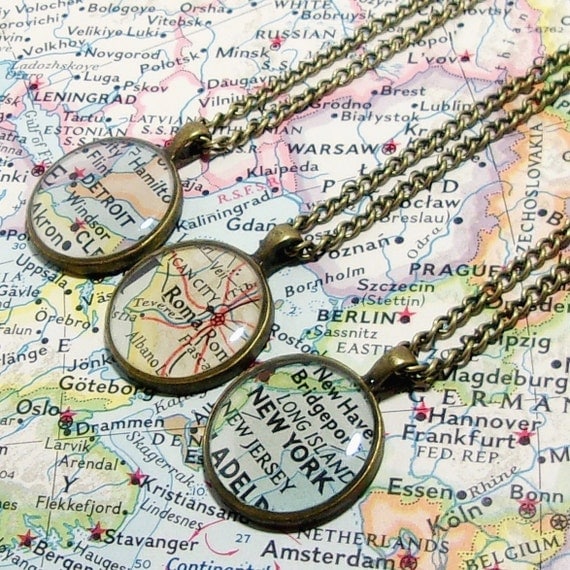 2. Personalized gifts are always best. If you know your hostess well, these map necklaces by Brass & Chain could be the perfect way to recall the place where you grew up together or went to school together.
3. I LOVE THIS APRON. I mean just look at the color. And it's hand-sewn and HAND-DYED. I bet your hostess would love it. They probably got their other one all gross making dinner for you anyway. Get this one or a pretty butter yellow version from Tomato Envy.
4. An art print also makes a great gift, like this "I love you more than Pyrex" one that would go perfectly in the kitchen. Customize it with a frame of your choosing and voila, personal, thoughtful gift.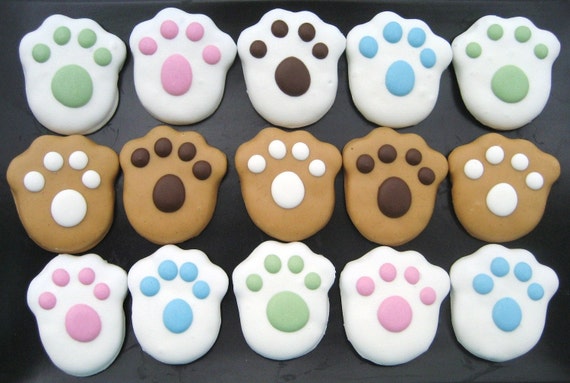 5. Don't forget the pets! All pet lovers consider their furry friends as family members, so when you remember them, you'll really impress your host or hostess. Look how adorable these gourmet peanut butter paws are from Two Tails Dog Bakery.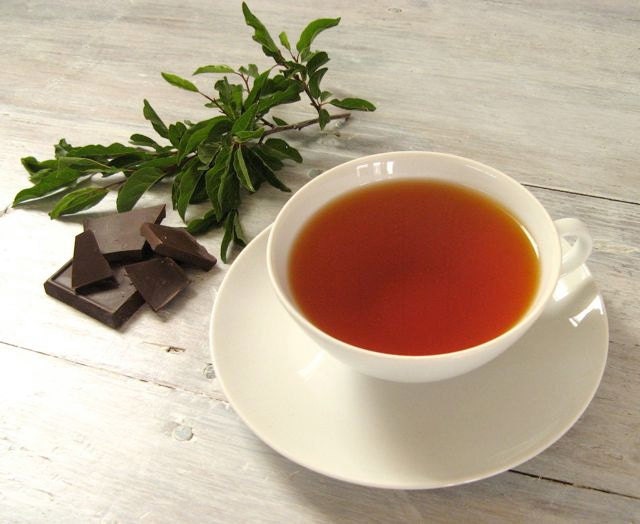 6. Since it's getting colder, you can't go wrong by giving your host or hostess a luxury loose-leaf tea blend, like this chocolate mint blend from Artful Tea. Perfect for after dinner. Maybe you'll get lucky and they'll share.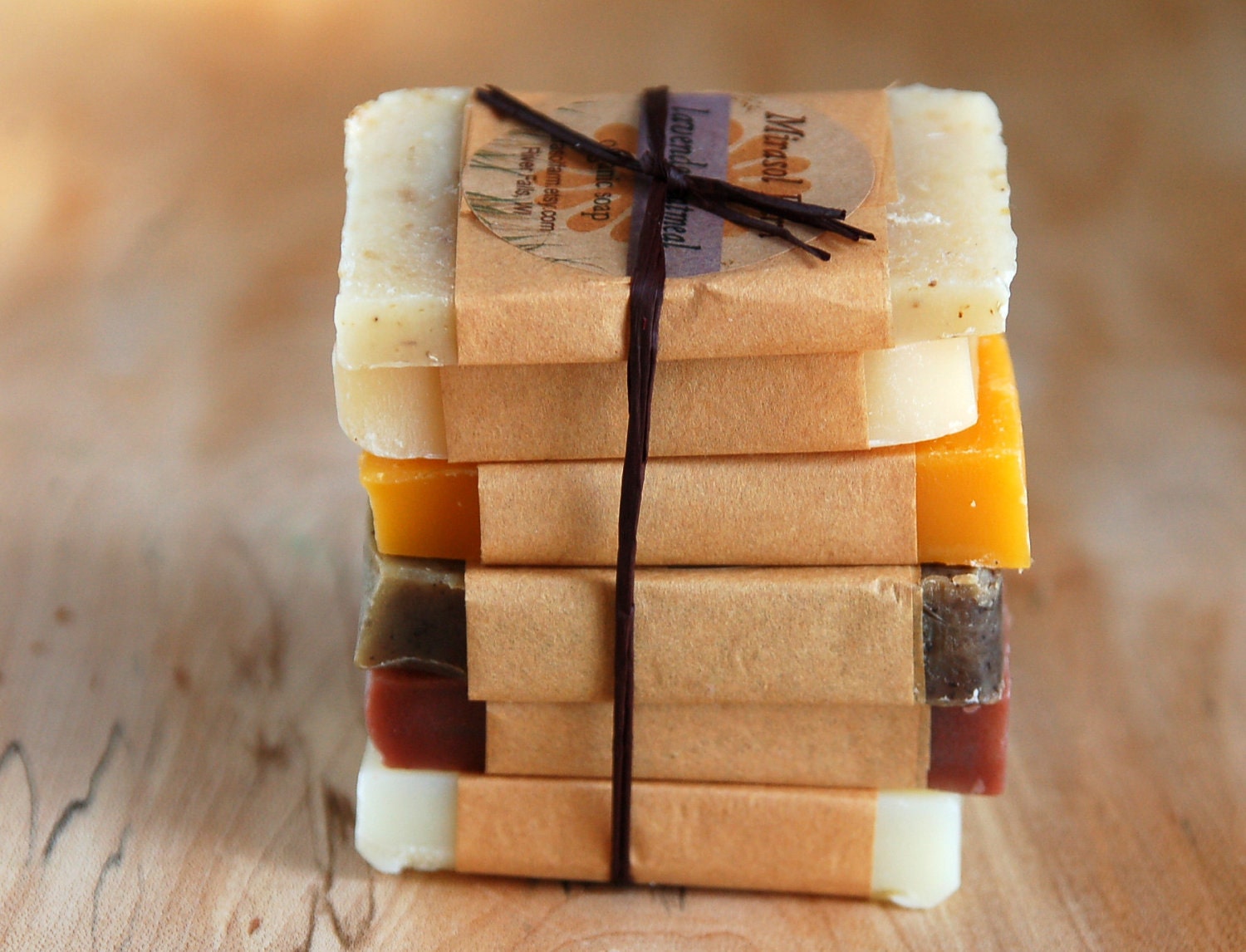 7. Soaps, lotions and other personal items are traditional hostess gifts, but you can give them an extra twist by ordering organic items in unique scents. Soaps and lotions are excellent gifts for those times when you don't know your hostess very well. This cute soap sampler set from Mirasol Farm will even let them try out a few different ones and pick their favorites.
8. If in doubt, or you really have no idea what your host or hostess would like, bring food or drink. A nice bottle of wine, your favorite loaf of bread from a local bakery, or even a restaurant gift card for a night out after their guests leave. If you have time to make your best homemade specialty, that's even better. If it's a special recipe and you're willing to share, include a card with the recipe and an oath of secrecy, making it clear this recipe only goes to really special people.
Above all, have fun, be thankful, and cherish the time you spend together. Cheers!